If you are just looking towards a winter holiday in Georgia (or previously visited only one of the country's ski-resorts), then I really hope that this comparison will significantly help you in choosing the right (according to personal criteria) place.
At the moment (as of 2021) there are five !!! full-fledged resorts in Georgia: Gudauri, Bakuriani, Goderdzi, Hatsvali, Tetnuldi (yes, Gudauri resort is not the only one here). I'll try to be as concise as possible, answer frequently asked questions, highlight the main pros and cons (only based on personal experience and knowledge).
At the very beginning, I would like to emphasize the huge advantages of skiing in the country, regardless of the place of skiing:
Visa is not required – you save time, money and hold your nerves, no long-term planning is required before the flight (for those who like travelling according to the forecast);
safety – it is the safest country in Europe according to the Crime Index for Country 2016;
the cost of subscriptions (ski-passes) – the average cost of skiing is close to $12 per day;
cable cars (ski lifts) of the European level – mainly 4 and 6 seat Doppelmayr chairs (some with wind protection), there are also gondolas. There are very few yoke ski lifts and they are used more for training purposes; ski bands are also used in this case;
heavy snowfalls are the most integral part of winter holidays (when/where and how much snow – please read below).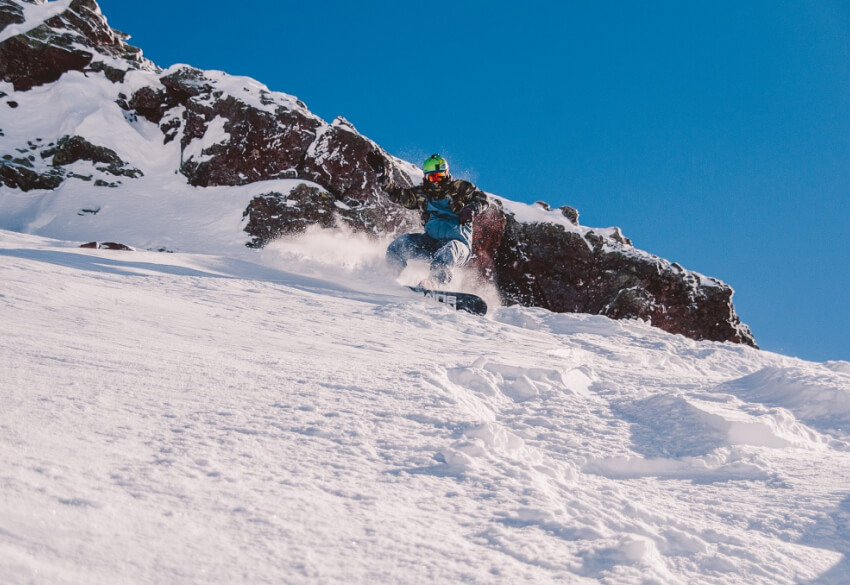 So, step by step: Gudauri is currently the most famous resort in Georgia. As there is plenty of information on the Internet about this place, I will mention only the basic facts. Mid-December is usually the beginning of the season (there is enough snow for piste skiing), good heavy snowfalls in recent seasons begin in the New year period. At this time, the resort is always 100% full and there are queues for the ski lifts. By the way, for those who go just for the sake of skiing – January is the best time – after the New Year holidays there are no queues for lifts and you can easily get a discount on accommodation. You can ride as much as you like until the end of March, then everything depends on your luck with the weather. Sometimes there are good snowfalls even in April. Appropriate piste skiing is possible until the middle of the month.
Advantages: convenient location (if you drive from Tbilisi or Vladikavkaz); infrastructure (there are probably more things available): shops, cafes, restaurants, etc.; number of ski-trails (total length 75 km); freeride opportunities (both off-piste and backcountry skiing); mountain height (3000 km+) and elevation changes (about 1000 m); many ski schools and rentals.
Disadvantages: a lot of people in the high season, lack of vegetation (yes, no Christmas trees, at all).
---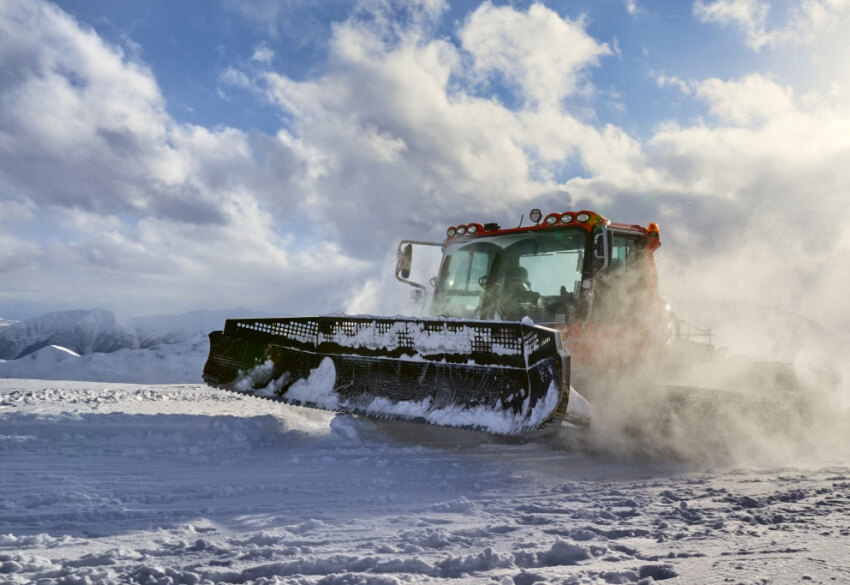 Bakuriani – is the oldest operating resort in the country, a great place for beginners and tourists with children. Mostly piste skiing, mild climate. The season begins from late December and lasts till mid-March. It is not the best place for a quality freeride, as the snowfalls are not as heavy as in other resorts.
Advantages: convenient location (180 km from Tbilisi), climate (many sunny days), infrastructure (hotels, restaurants), nature (forest, water).
Disadvantages:  mountain height (2269m) and elevation difference, total length of trails (16km), snowfall frequency (not a place for freeride).
---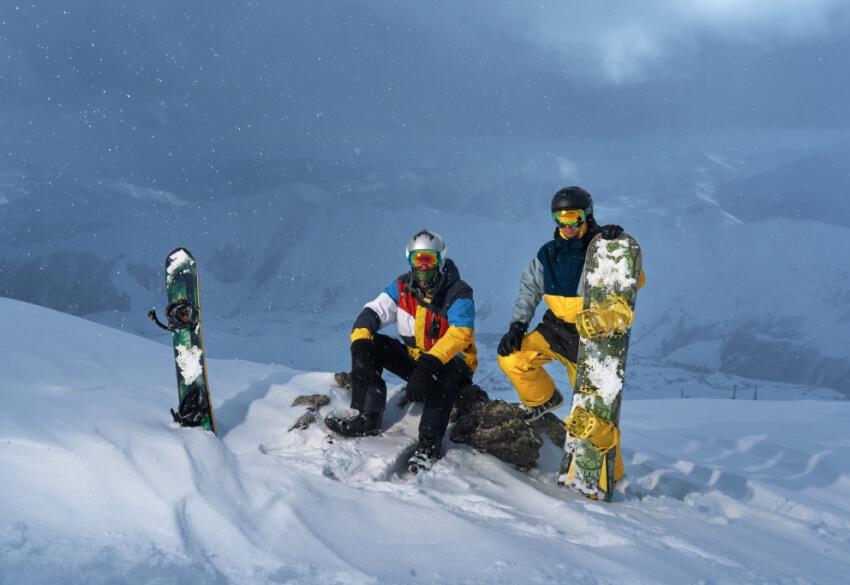 Goderdzi – is a new resort, opened in the 2015/2016 season, at the moment it has the highest level of precipitations, which sometimes even interferes with skiing (there are many low-angle sections on the slope). Already in early December the snow cover is excellent therefore it is a good place to start the season early. Infrastructure is still very poor – we are waiting for better times).
Advantages: abundant snowfalls; early start of the season; low cost for accommodation, ski-pass.
Disadvantages:  remoteness (490 km from Tbilisi), height of the mountains (by Georgian standards), infrastructure (almost no comfortable accommodation, problems with heating, difficult road, the resort is just developing).
---
Hatsvali – is located in the highest mountainous region of Georgia (Svaneti). As there are no hotels in the resort itself, all tourists live nearby in a unique town of Mestia with the famous Svan towers (you can climb the resort by cable car). There are many restaurants in the village itself, there is a museum and an airport (you can fly by a small plane from Natakhtari, but only in clear weather). The season usually starts in mid-December and lasts until mid-April.
Advantages: local charm and delicious cuisine (there is plenty of food and it's cheap), frequent and stable snowfalls, snow quality is "like in Japan". The resort is located in a forested area and provides many options for freeride (ideal for lovers of Christmas trees).
Disadvantages: remoteness from Tbilisi (the road takes about 10 hours of which 3 along the mountain serpentine), one cable car in the entire resort, few ski trails.
---
Tetnuldi – is a completely new resort (opened in the 2016/2017 season, in the same region of Svaneti. Accommodation is also in Mestia (with a transfer to the ski lift). The height of the mountains is over 3000 meters, the season is from late November to mid-May, abundant and stable snowfalls, the longest descent among all the resorts in Georgia (9km), the complete absence of queues, modern 6-seat ski lifts with wind protection. The resort has huge freeride zones and because of not many riders here, you can flatten fresh snow for several more days after a snowfall, returning to the ski lifts of the resort. In addition, there are many routes with descents to neighboring villages.
Advantages: budget, local charm, height of the mountains, heavy snowfalls, variety of relief, length of slopes, forest skiing, empty ski lifts.
Disadvantages: the resort can only be reached with the help of a transfer (on a four-wheel drive SUVs), far from Tbilisi, just a couple of establishments with food on the slope.
---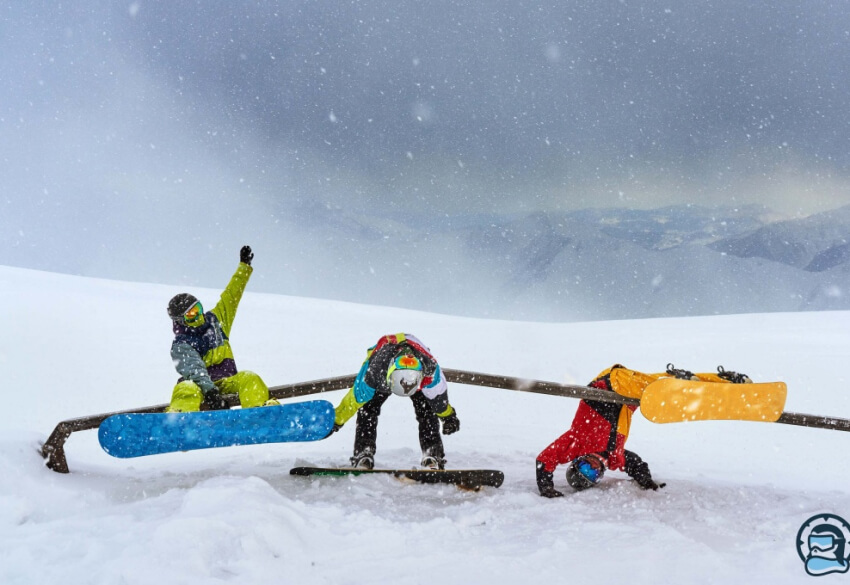 And to facilitate the choice (the article turned out to be quite long), below I have mentioned the main criteria and (in my opinion) the top resorts in these categories in Georgia:
Mountain height: Gudauri, Tetnuldi
Elevation difference: Gudauri, Tetnuldi
Season duration: Gudauri, Tetnuldi, Goderdzi
Abundance of snow: Tetnuldi, Hatsvali, Goderdzi
Skiing on prepared slopes: Gudauri, Tetnuldi
Freeride: Gudauri, Tetnuldi, Hatsvali, Goderdzi
Infrastructure: Gudauri, Bakuriani
Family holidays: Gudauri, Bakuriani
Cuisine and local charm: Tetnuldi, Hatsvali
Excursions: Gudauri, Bakuriani, Tetnuldi, Hatsvali
Price: Goderzi, Tetnuldi, Hatsvali
Proximity to Tbilisi: Gudauri, Bakuriani
By the way, we eventually chose Gudauri. If you need advice or assistance (accommodation, transfer, etc.) you can always contact us – see contacts below. Actually, for those who want to save time and efforts spent for the organization of the trip, we can offer everything as a package. There are always discounts for groups and organizers.
Best regards,
From rider to riders
Founder of  SnowTime
Oleksandr Bets